I finally have my own peony plant in bloom, after a failed previous attempt at growing peonies in South Africa back in 2015. My top tip for growing peonies in South Africa is to grow them in pots, particularly if you live in a hot, dry area.
I planted all of mine in the ground the first time, in a hot summer with water restrictions. Back then I planted the peony tubers in winter, as one does, not knowing that one of South Africa's hottest summers in years & water restrictions were ahead. In hindsight, I would definitely grow peonies pots in our warmer areas. Peonies require sunshine and water, so if you can provide those elements consistently, these flowers do well & live for decades by all accounts. They die back in winter and return in spring.
I now live in China, where peonies are a treasured plant used in traditional Chinese medicine and due to the plant's ornamental value. In Chinese culture, peonies symbolise wealth, elegance, virtue, and honour. They are popular decorations during the Lunar New Year.
Because of their prominence and millennia of cultivation in China, they are very easy to source here unlike in South Africa. I was able to get a fairly large plant in a big pot, with 5 tight buds, from my local florist who delivers all manner of plants on a big cart attached to his bike. Charming!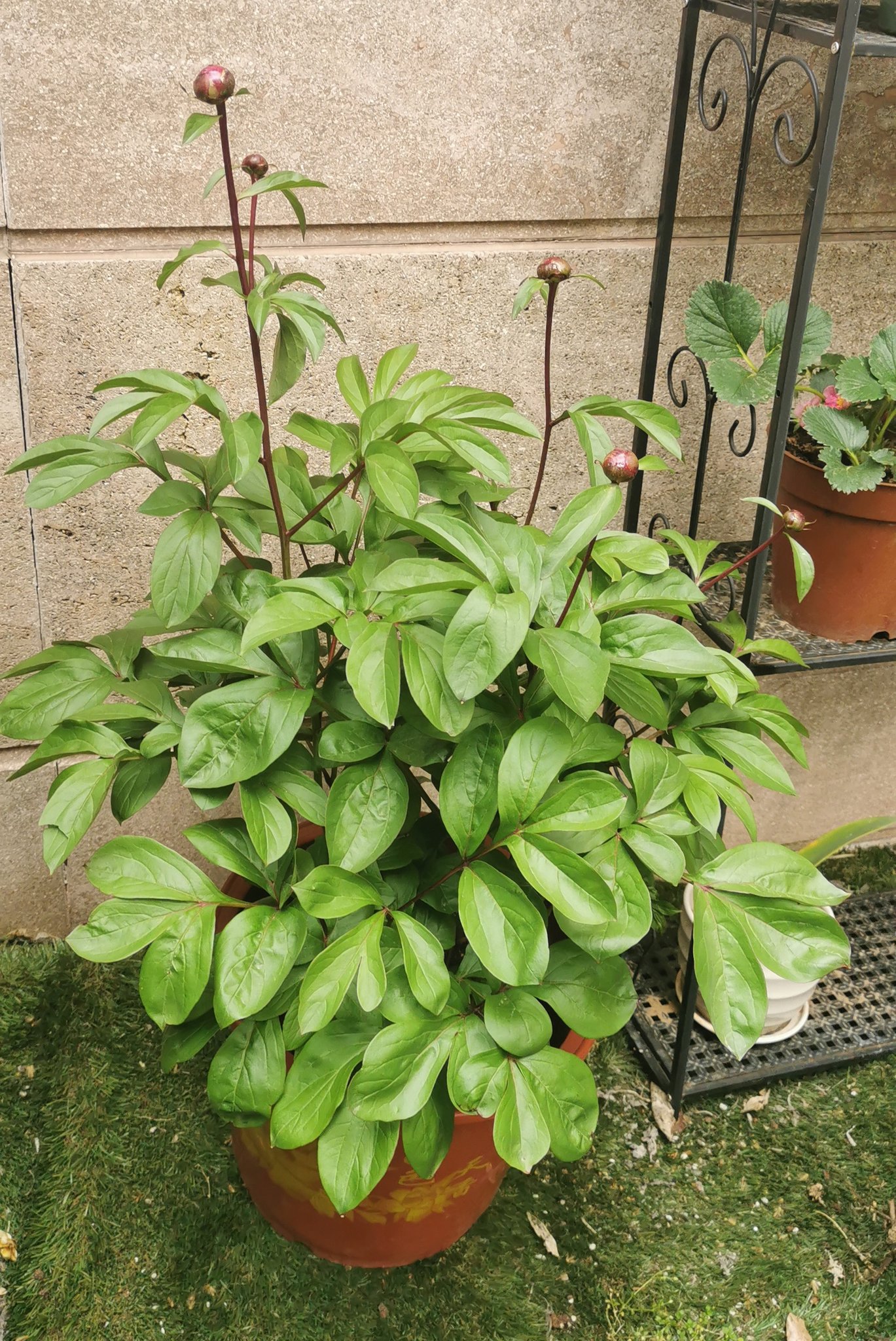 Below is the bloom progress of the first flower from the plant. It is a large, fairly open bloom.
The second bloom was the same. Both are sweetly fragrant, with a scent of roses and cinnamon.
The third bloom, which opened today, is what gave me a surprise. This one is a many petalled wonder, which looks more like the peonies sold as cut flowers or seen in wedding bouquets. I don't know if the colours will come across on your screens, but this flower also sports a deep pink shade, along with a slightly lighter pink (the lighter part in on the bottom of the picture below. I looked up different varieties of peonies and this seems to be something that occurs in some of them.
I came across this useful graphic and an informative post from TreePeony.com, which explains the different flower forms.
Having read the post in detail and looking at the further photographic examples, I would say my first two flowers are the Single form and the third flower is the Hundred Proliferate form. What do you think?
Whatever they may be, I feel very lucky to finally have a peony plant of my own in bloom. Two more buds are yet to open, so we will see if more surprises are in store.
Happy gardening to all.